Description
This is a solvent based paint.  100ml bottle
Rainbow Paint
A holographic paint that shimmers with different colours as it reflects lights at different angles.
Give that shell design a magic funky look, introducing the Rainbow Paint to the scheme to really make a powerful statement.  Ready to spray straight from the bottle (just give the bottle a good shake before use).  Just spray on and back with whatever colour you want, or no base colour at all…
What effect does 'Rainbow Paint' give?  Pretty much every colour when light hits it…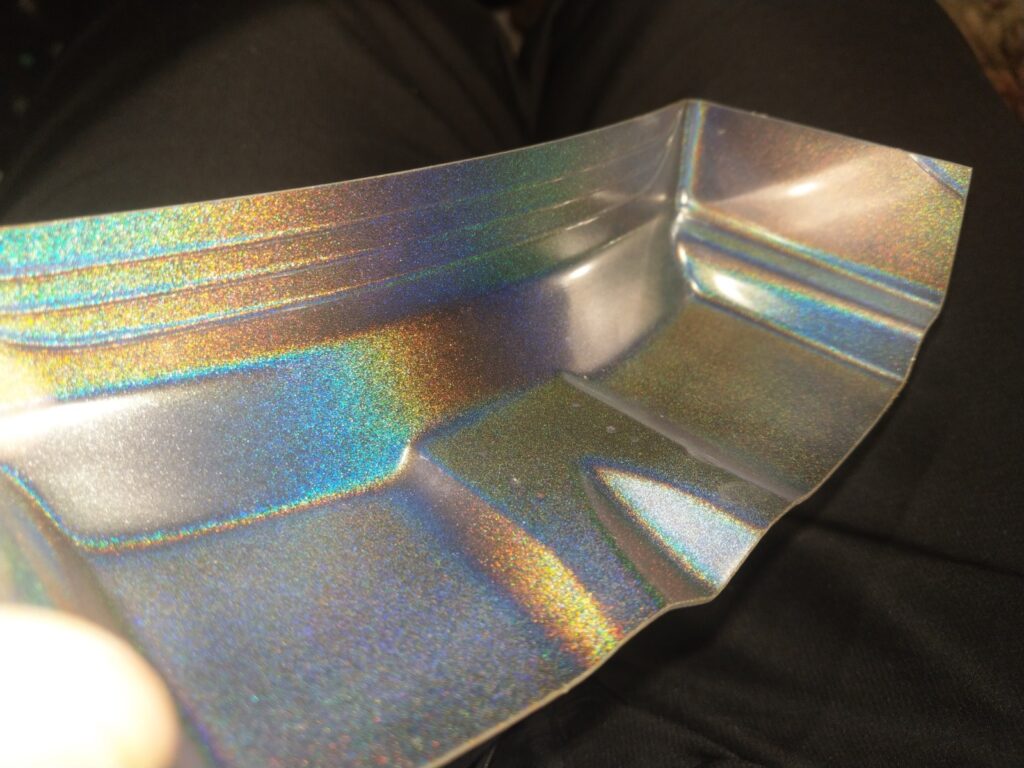 Wing is just the Rainbow Paint and has not been backed with a colour…
Application.
Shake the bottle well before use (as is ready to use, with no mixing required) in a well ventilated room >Make sure there is NO moisture in the airbrush > Rainbow Paint can be apply with multiple coats or just one thin coat depending on your desired effect.  Heavy coats are not needed to gain an effect, and you will be able to see the effect when light is shined on the object from multiple directions >If you require a more dominant effect, coat with multiple layers, allowing 1-2min flashing time between coats.  Multiple coats with reduce the colour strength you later back Rainbow Paint with
Rainbow Paint can be used on the outside of objects also